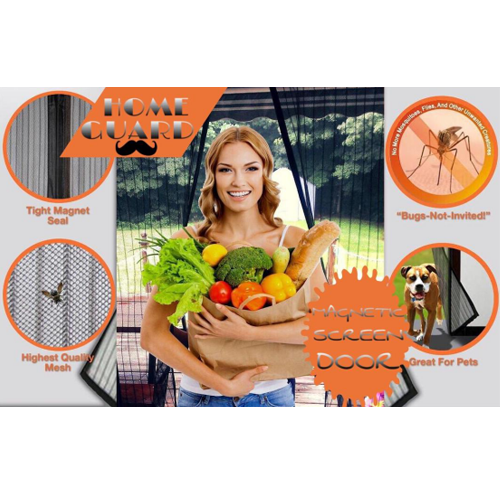 Over View
The Maginetic Mesh is a hands free screen door that easily opens without hands and uses powerful magnets to instantly close itself to keep fresh air in and bugs out.

The Magic Mesh magnet screen door installs in seconds without tools and stays up all season.

It fits most standard doors, including, sliding, doors, RVs and more.

If you have Pets, then you need the Magic Mesh hands free screen door, as the Magic Mesh allows your pets to come in and out without any assistance.